There are lots of things I could blog about today, but since several people have shown an interest in essential oils from my first post, I can't help but want to get this information out there for others. So, thank you for commenting and motivating me to keep sharing!

But before I move on, I hope you realize that you are about to get to know me on a whole different level. If that frightens you, click away from this screen. It will probably be best for us all. Just kidding. Kind of. But seriously, my first experiences with doTERRA involve some "ailments" that could be considered more personal in nature, so I am officially out on a limb. But, with the hope that someone will read it and find an answer to their own health issues, I'm going there. In the name of incredible natural health solutions. Buckle up.
My first experience with doTERRA was when I was pregnant with Canon, three years ago. I had developed a yeast infection (yes I just wrote that on my blog), and needed help. If you've had one before (which is actually quite common in women, and even more common in pregnant women, so I'm willing to bet someone is nodding their head), you know you'd do just about anything to get rid of it. So at my next appointment I told my incredible midwife about it, and she instantly recommended a regimen of doTERRA oils. Three drops each of Oregano, Melaleuca, and Lemon in an empty capsule, taken twice a day for 10 days, then follow up with their PB Assist (an amazing pro-biotic). I tasted Oregano all day long for 10 days (it is strong stuff), but by the end of it, my infection was gone. GONE. That kind of stuff does not just go away on its own. And it did not come back.
Unfortunately, at the time, Dusty and I were beyond broke (jobless, homeless, living with my parents, etc.), and there was just no way I would be convincing my dear husband to buy anything new. *Sigh* He has since become one of my biggest supporters. But I digress.
Fast forward about a year, and I was pregnant with Emmett. Dusty was deployed to Afghanistan, and I found myself moving to Arizona for a few months to have a baby. I was only a couple months away from my due date when I arrived, but I contacted Stephanie (my midwife) to deliver Emmett. I was so happy she accepted me so late in the game! And I was naturally reintroduced to doTERRA. I unfortunately procrastinated getting my oils until after Emmett was born. I don't know what I was thinking. There are so many wonderful ways for pregnant women to use essential oils. I missed out big time. But when he was a few weeks old, I finally had my very own starter kit.
My second "I could kiss these oils" experience came after Emmett's birth. This is another possible TMI moment here on my blog, so skip this paragraph if you feel the need. I don't want to be losing any friends now. Here we go. With all three of my pregnancies I got awful hemorrhoids. Wow. And I thought saying "yeast infection" was hard. It happens, okay? All that pushing. But seriously, the pain associated with using the restroom was worse than labor, and something had to be done. So, I again brought the issue up to Stephanie. She suggested I use doTERRA's Helichrysum. It was a little pricey, but she claimed a drop or two would do the trick. I was completely intrigued. And overly anxious to bring my body back to normal. So I tried it. One drop one day. One more drop a couple days later. And they were gone. Double fist pump. Where had this oil been all my (pregnant) life?
There better be someone out there who needed that or else I might have to go into hiding.
Also after Emmett was born, I got some awful infection that had me curled up and wanting to die on the couch. Turned out I had mastitis (on both sides) and some other infection, possibly a uterine infection. Stephanie put me on OnGuard and Cassia (in case it was a kidney infection), three drops each in empty capsules, three times a day. The next day I was doing better, but not great. She blended up some of doTERRA's strongest oils and had me take them every hour. I was fine the next day. I also got a Priesthood blessing from my dad. I know it was a combination of the two, and I'm so grateful for both.
Whenever Sadie complains of an earache I put Lavender, Basil, Melaleuca, and/or Frankincense on and around her ear. Some on a cotton ball and place over the ear opening. They are always gone by the next day.
A couple of months ago, right before bed, I got that feeling in my stomach where I was just pretty darn sure I was going to throw up. I was in for a long night of no sleep. I grabbed my DigestZen blend and put a few drops on my tummy/belly button. Honestly, within seconds I felt fine. And I slept great. I know how that sounds, but it's true.
Last month, Canon developed a cough. One day that croupy sound crept into his coughing, and I immediately got out my Breathe, Thyme and Marjoram oils. All three went on his chest and into the diffuser at some point. But when we put him to bed (when it usually gets the worst), we put the diffuser next to him with the Thyme and Marjoram in it. He slept great and the croupy sound was gone in the morning.
I've also used the miraculous Helichrysum to help stop bleeding...like when Canon's toy helicopter propeller decided to pierce his forehead.
I use Balance on my feet (and my kids' feet) every day to keep our emotions grounded. I can honestly say that I have been more patient with my kids since I started being consistent at doing it. I get frustrated and raise my voice way way way less than I used to.
Somewhere in the middle of all these amazing experiences, I often found myself asking, "Is it really the oils? I mean
really
?"
Such a Doubting Debbie.
But not anymore. One last experience that isn't my own, but is too good not to share. I hope you don't mind Erin! About a year ago I ordered the PastTense migraine blend for my sister in law who had suffered from migraines for 11 years. She is the mom of six beautiful children, and I know the migraines really took a toll on her. I was terrible and never followed up with her to see how she was liking it. Last November, I hopped on FaceBook and saw this in her status:
Day 6: I am feeling very thankful for the essential oils that helped me mostly get over my 11 years of migraines that I had every day. After many many tests and pokes and doctors and lots of pills, it was a little tiny bottle of an essential oil given to me by my sister in law that did the trick! It totally saved my life! Thanks Mary Anne...I owe you! I can spend my day mostly free of pain, it is such an AWESOME feeling!
And that little miracle, my friends, is what finally gave me the courage to spread the word in a big way.
Do you want to get some of these oils for yourself? You
do
? I don't blame you.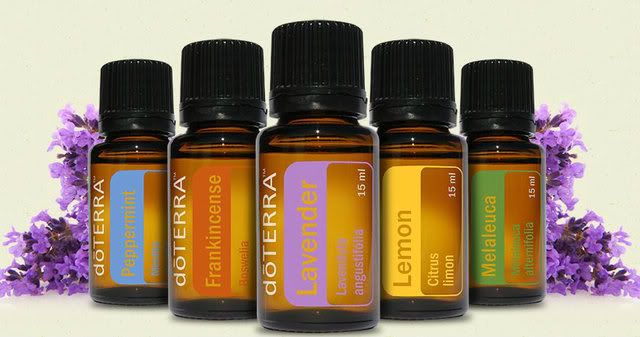 If you're interested in ordering oils, you can go to
my website
and browse around. To buy at retail prices you'll want to click on the "Shop" link on the upper right corner. To get the wholesale price (25% off retail), have the opportunity to earn free product credits, and the choice to create a residual income from home (there is absolutely NO obligation to buy or sell once you become a consultant, but the opportunity is there), you'd want to click the "Join" link on the upper right. To me it is the obvious choice, but I don't expect everyone to see it that way. It is only $35 to become a consultant (but you don't get any oils with that), or they have enrollment packages you can buy, and the $35 fee is waived. But honestly, if you're going to do that, let me know first so we can talk about what might be best for you.
Well. After all of that (and I hope you were able to read all. of . that.), I hope we can still be friends and look at each other in the eye if we happen to meet in the grocery store. The best way to assure me would be to leave a comment. :)
If you missed the first post, you can read it here:
doTERRA Essential Oils 101
or just keep scrolling down.